People who are planning to start a new account or an investment must put in some time to research current financial institutions. Several banks and financial institutions exist around the world, which may confuse customers. If you can understand the different types of banks and their functions, you will come to know their role in our economy.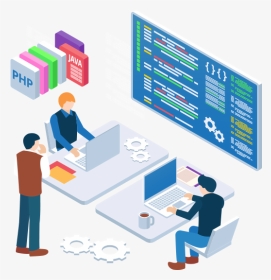 What are Banks and Financial Institutions?
The finance industry has various institutions ranging from central banks to brokerage firms and insurance companies. Financial institutions can have private or public ownership patterns. They function to invest, collect, as well as to distribute money. Banks act as a bridge between people who are looking for a safe place to save money and people who want to borrow money. The clients can be individuals or institutions. Here are the popular types of banks and their functions.
Central banks are the big wheels in the banking industry. They will be responsible for handling the money supply of a particular country or an array of nations. They will be administering commercial banks and are responsible for adjusting interest rates and managing the currency flow. Central banks execute monetary policy goals of the government, be it tackling deflation or maintaining prices from fluctuations. During the recession and tough times, they can lend money to avoid the collapse of the monetary system. The Federal Reserve System is considered to be the central bank of the US. The European Central Bank is responsible for managing the economic activities of the Eurozone's 28 countries.
Retail banks are the ones that are more familiar to ordinary people. Retail banks offer services like loans, bank accounts, insurance, and credit cards for their members. There are certain cases where retail banks are allowed to create checking accounts and also provide loans to help small-scale businesses. Retail banks are highly accessible online as well as offline.
Even though some commercial banks support individuals, they mainly exist to support businesses. Both small businesses and large corporations can rely on commercial banks to open an account, transfer money, borrow money, etc.
There will be financial groups in the system of shadow banking that do not have strict rules and regulations like the other banks. Shadow banks manage various assets and credits. However, they will be borrowing this fund, by associating with different investors or making funds on their own instead of utilizing the money from the central bank. Two examples of shadow banks are hedge funds and money market funds.
Investment banks share numerous responsibilities. They are in charge of trading stocks, other securities, and bonds between investors and other companies. They also serve as a helping hand in offering assistance to corporations and individuals for financial guidance, rearrangement of companies through acquisitions and mergers, handling of investment portfolios, and making money for different businesses as well as the federal government.
Cooperative Banks can be either commercial banks or retail banks. However, they will be associations entirely based on community or local area-based. The members will be determining the way the bank is operated.